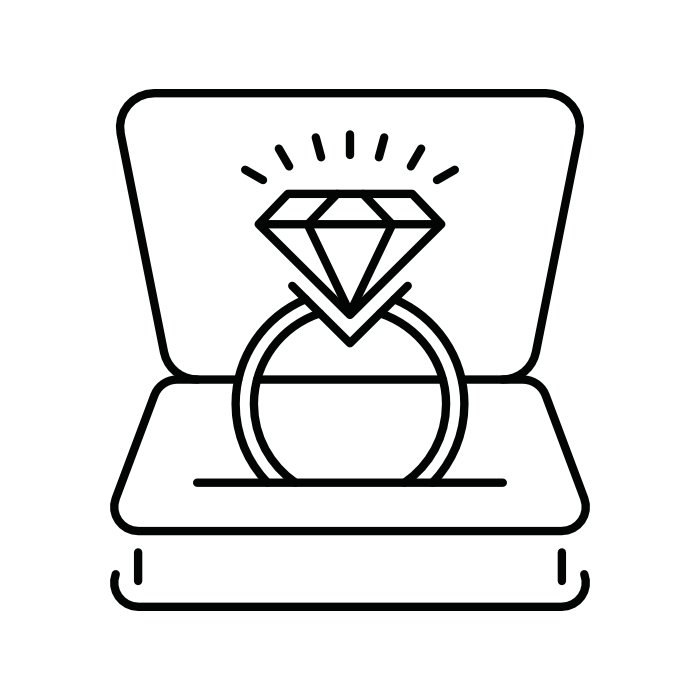 Yay, You're Engaged!
Omg, you had the most romantic proposal ever! By now you've had the chance to tell everyone about it: the tears, the laughter, the fact that in the heat of the moment you forgot to actually say "Yes!"...
Celebrate with Friends & Family
And by now everyone has seen the photo of the engagement ring, the selfie, the magical moment captured by the creepy photographer placed in the bushes an hour before you arrived at the scene. You've had time to pop the champagne and celebrate with your nearest and dearest.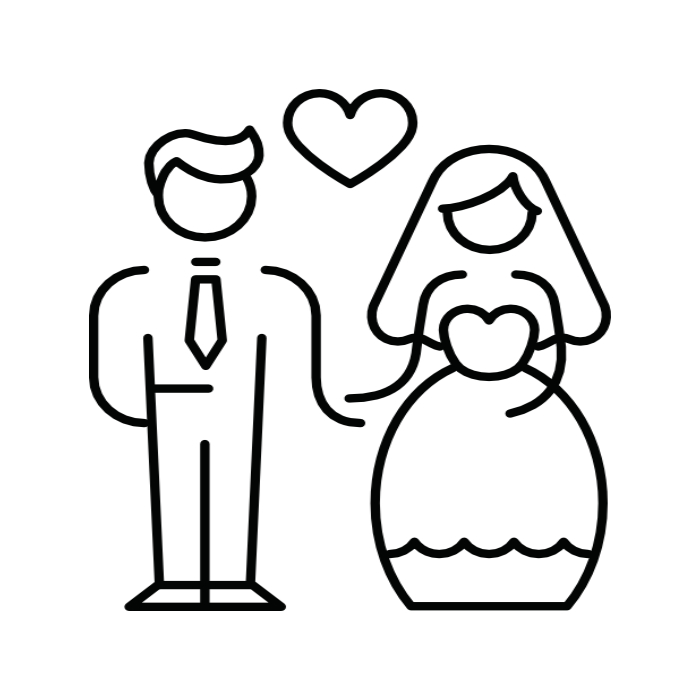 Plan Your Perfect Day
Now it's time to plan that awesome party with your friends and family - your wedding! We know at times planning your big day can feel overwhelming, but our wedding planning books will keep you right every step of the way! You've got this!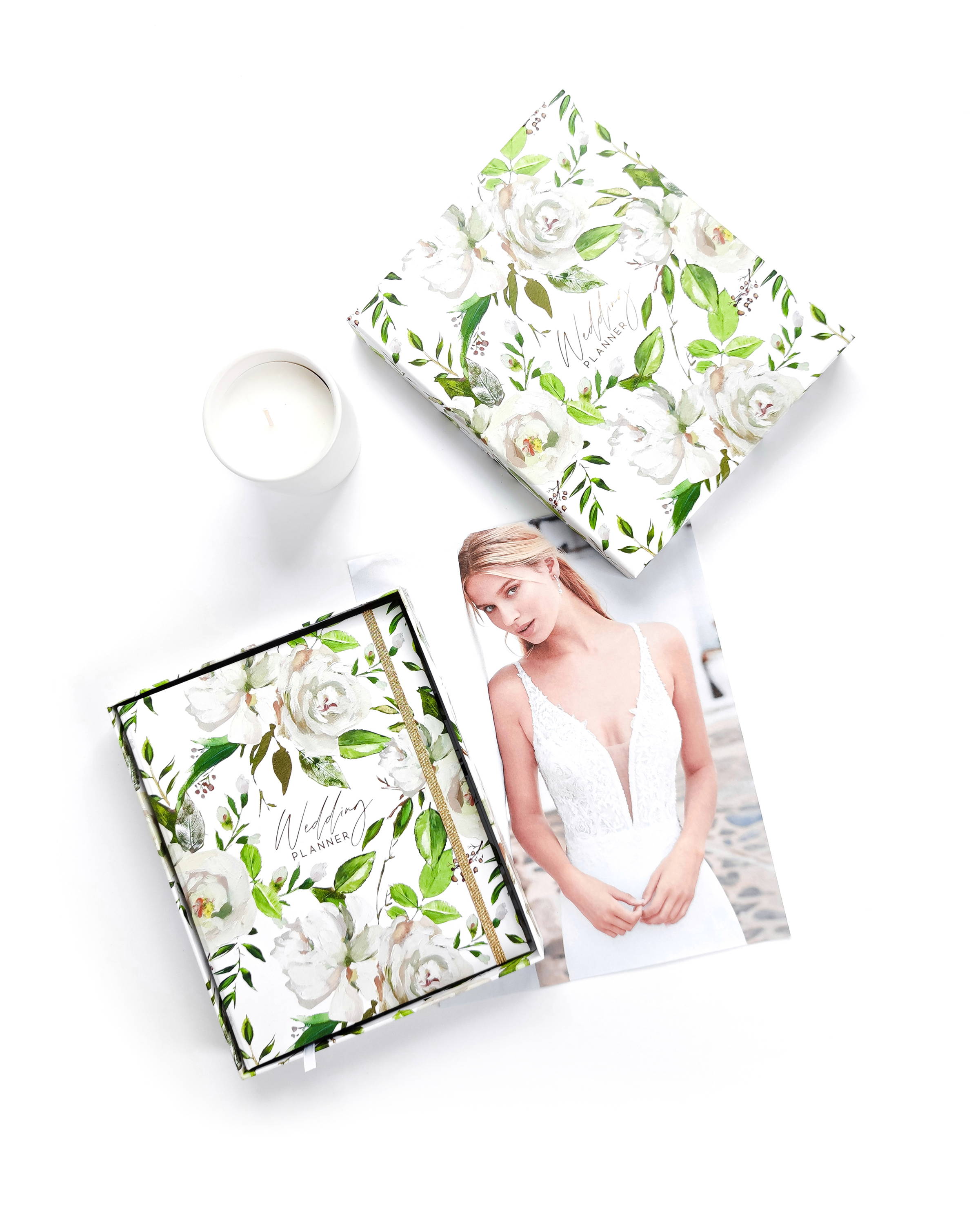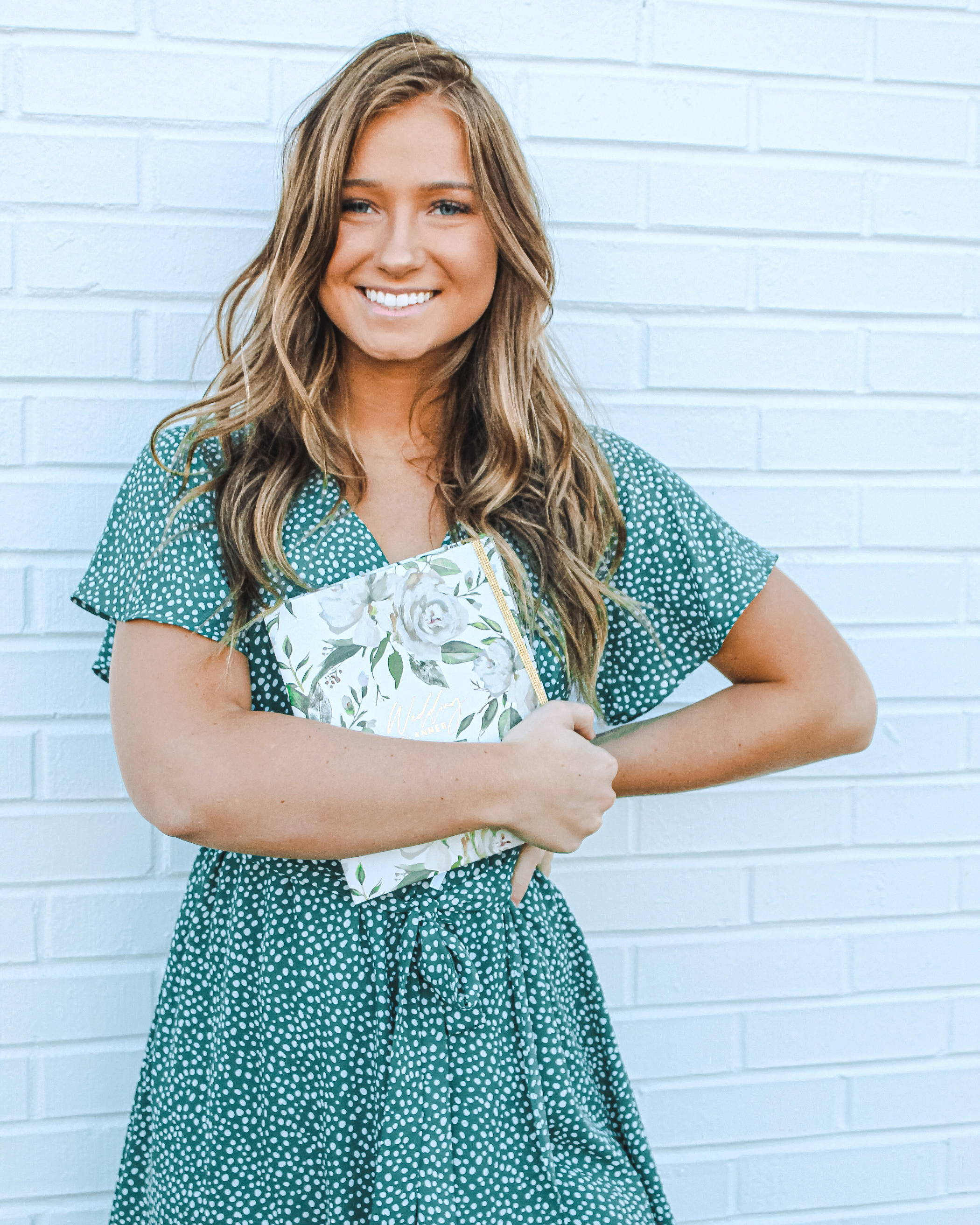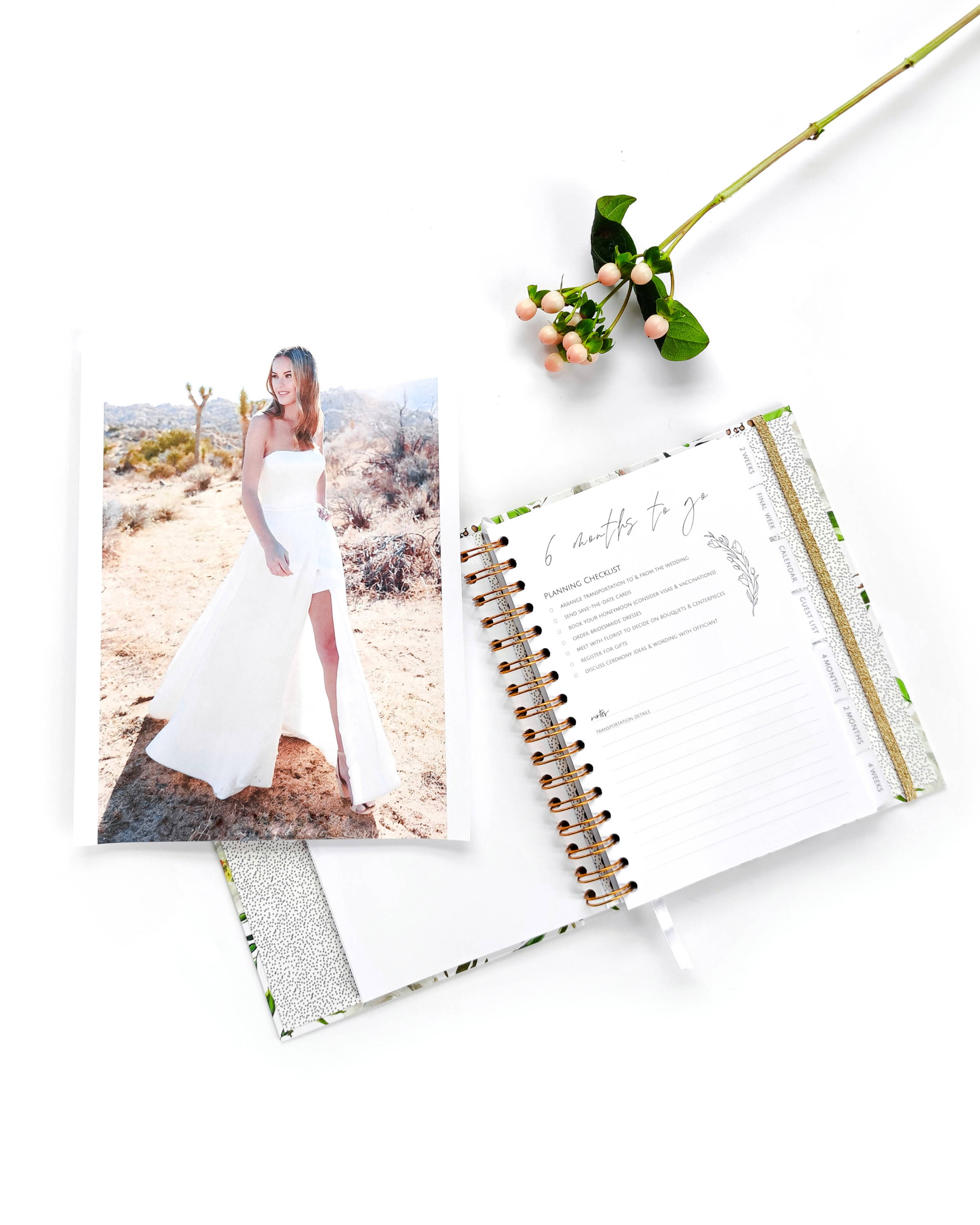 100% recommended. I absolutely love this planner! This book tells you everything you need to consider and gives you a great timeline for doing things. I highly recommend this book to anyone planning a wedding as it's a great tool. I've recommended it to several of my friends and family.

- Jessica
It is really as beautiful as everyone else has said and it's very sturdy. I LOVE how there's even a spot to write down your engagement story and pictures! The planner has sections for everything including blank pages for notes and inspirations. SO happy I picked this one! Can't wait to start!

- Erin
This planner is PERFECT. IT HAS EVERYTHING. Honestly you don't need a person to plan your wedding when you have this book. It has so much space for notes and ideas. It's perfect and I am so happy to have such a beautiful book to have forever that helped me plan my entire wedding.💕

- Sommer
230 pages of premium 120 gsm paper divided into 14 tabbed sections so your planning is structured and logical

Sturdy gift box makes this the perfect gift/wedding keepsake

Gold foil, gold elastic closure, gold O-ring binder. (This binder style cannot be opened and closed)

One storage pocket for clippings, vendor cards etc.

One white ribbon page marker

Guides you through the entire process of planning your perfect day!

Handy A5 size paper (8.3" x 5.5") to allow you to carry your planner around easily
Some of the Sections in Your Planner...
The Budget Planner section lets you record every element of your wedding so ensuring you stay within your budget is easy! There is space to record your allocated budget and your actual expenditure for every item.
In the 'Guest List' section, there are 156 lines. We recommend recording one couple or, if appropriate, one family per line. This means you'll have space to record over 300 people. Each line allows you to record all the important details you'll need including name(s), address, RSVP response, meal choice, gift received, and if the thank you card has been sent.
After you have said 'I do' - and recovered from the celebrations - there are a few final things to think about. We let you know exactly what you need to think about after your big day.
You'll also find a section for you to record your memories from the biggest day of your lives, along with a few of your favorite photos.
A handy storage pocket allows you to keep vendor cards or your favourite clippings safe during planning.
The complete list of sections in your planner...
Wedding details at a glance
The Engagement
12 Month overview
Wedding day timeline
12 Months to go
10 Months to go
8 Months to go
6 Months to go
4 Months to go
2 Months to go
4 Weeks to go
2 Weeks to go
1 Week to go
The Day Before
The Big Day
Calendar
The Guest List
Budget Planner
Ideas & Inspiration
Things to Research
To-do items
Other Notes
Post Wedding Checklist
Our Wedding Story & Pics
Also covers: seating plan; the wedding dress; bridesmaids' dresses; the cake; floral arrangements; caterers; the photographer PLUS many more items.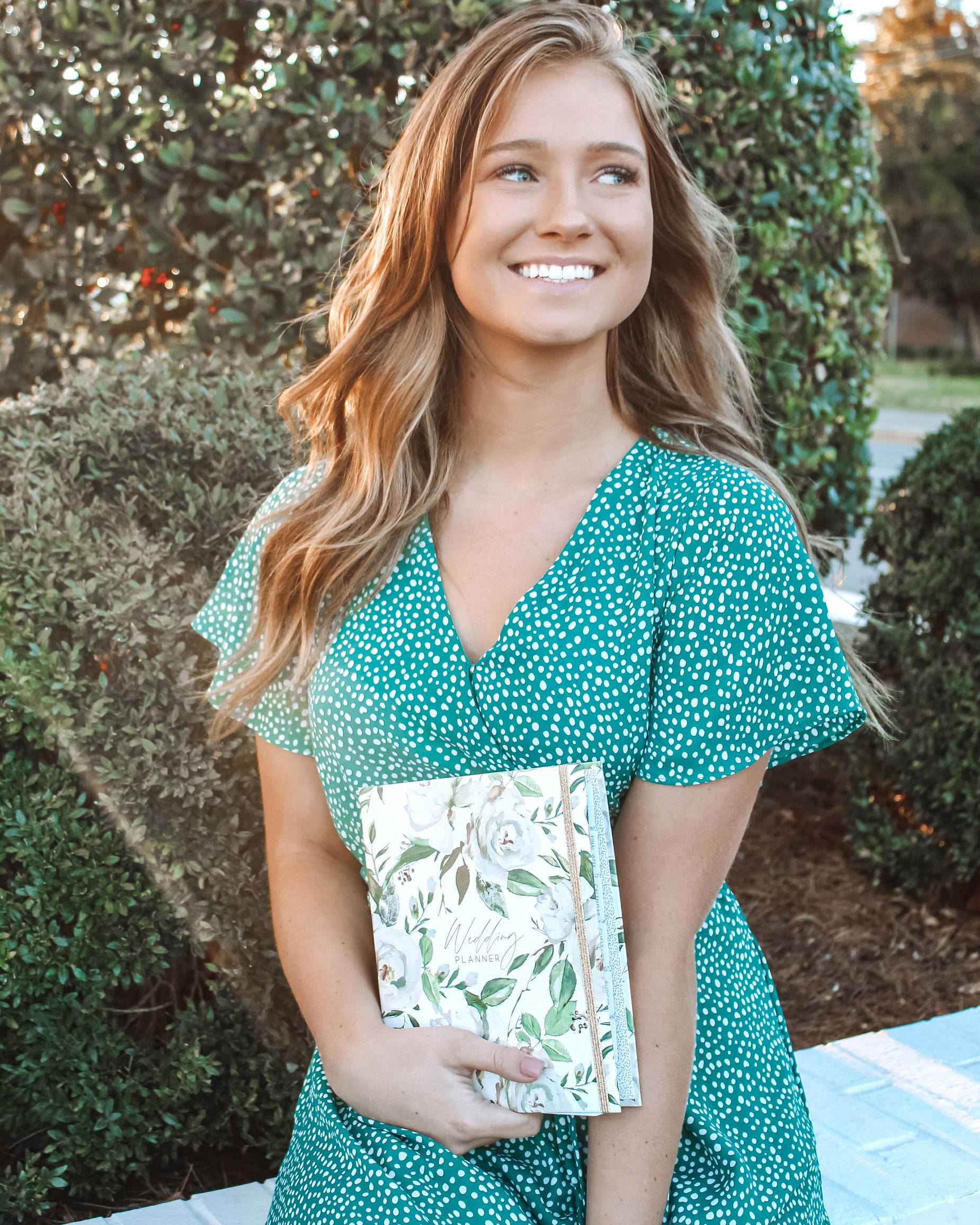 WEDDING PLANNING MADE SIMPLE
Tell me about shipping...
Shipping is currently only available within the USA. Standard Shipping within the USA is FREE! Standard Shipping is 3-5 business days. We also offer Two-Day Shipping for $4.50.
We're working on global shipping so check back with us regarding this or drop us a message for the latest information.
What's your return policy
We will happily refund or partially refund purchases where the product arrives damaged or you are not happy with the product. If you simply wish to return your planner, simply reach out to us to request a return. We'll arrange your return shipping label and deduct the return shipping cost from your refund.
What calendar year is in the planner?
The calendar section is undated so you can start at whichever date suits you best. The section allows for 14 months of planning. Simply write in the month and year at the top of each page, then write in the number of days in each month. The week starts at Sunday.
Is the wedding planner suitable for a gay or lesbian wedding?
We set out to create a wedding planner which is suitable for all couples. We found that we couldn't include all the elements we needed to include without references to "bride", "groom", "wedding dress", "groom attire", "groomsmen", "bridesmaids" etc. So it's not a perfect fit for a gay or lesbian wedding as there are elements which may not apply to your specific wedding. But, hey, every wedding is different! We recommend simply recording those elements which are relevant to your particular wedding and skipping those which are not!
Can I have a quick wedding planning tip?!
Something we can say with absolute certainty: on your wedding day, time will fly by! You'll barely stop for a minute, and it's easy for your wedding day to come and go in the blink of an eye. Find time to take a breather, to be alone with each other, even if it's just at one point for five minutes.
Ask your wedding planner if there is a quiet room where the two of you can take a moment after the ceremony has finished to enjoy the moment with a glass of bubbly. You'll have the rest of the evening to mingle and catch up with everybody properly, but those five minutes together can be one of the loveliest moments of the day.


Check out our other planner cover designs...